Proof the Communist Democrat Cult Member attack was not random, but premeditated and selective Murder.
I wonder if he was Programmed and on Mind Altering Drugs as so many other wacko killers were?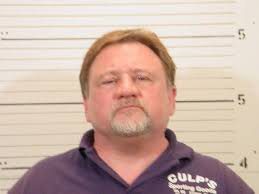 WND – James T. Hodgkinson, the progressive  Communist Democrat Cult Member who shot and wounded five people Wednesday at a congressional baseball practice, carried with him a list of Republicans he wanted to assassinate, according to a new report citing sources close to the investigation.
Hodgkinson, a 66-year-old home inspector and activist who volunteered on the presidential campaign of Sen. Bernie Sanders, took a rifle and a pistol and dozens of rounds of ammo to Simpson Park in Alexandria, Virginia, Wednesday morning. Shortly after 7 a.m., he began shooting at a group of congressmen and their aides who were in the middle of a practice session. They were practicing for the annual charity baseball game to be played the next day, on Thursday, at National's Field, which is a 100-year-old tradition in Washington. Continue reading "Crazed Killer carried a KILL LIST of House Freedom Caucus Members in Pocket"