Here are a few news headlines that have happened since the writing of this article. The first two are what prompted this article in 2015.
Terror Plot Uncovered Overseas Names Chicago As Potential Target
Chicago's Weekend Toll: 2 Dead, 27 Wounded, Including 5-Year-Old Boy
September 7, 2016: Chicago Surpasses 500 Homicides With Labor Day Weekend Violence.
January 4, 2017: White man kidnapped, gagged, and beaten by racist black anti-Trump gang
April 17, 2017: Easter Weekend Carnage in Chicago: 29 People Shot in Less Than 18 Hours
Chicago Men Charged With Attempting to Provide Material Support to ISIS
May 9, 2017 – Chicago logs its 200th homicide of the year
I ask you, Is anything good happening in Chicago?

Jon Watkins   Government Propaganda   December 13, 2015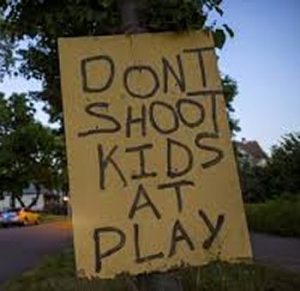 There is a lot of violence happening in Chicago Illinois. It seems the media is keeping a tally for weekend shootings and murders. (see search results) Chicago is supposed to be a gun free city, yet there are many gun crimes. Is it the law abiding citizen who commits gun crimes? No, its mostly the Illegal, criminal drug dealing gang member! But, the liberal gun grabbing media won't admit or address it, nor will the cops! Instead of doing something about the source, the root of the problem, the police are collecting Toys: Chicago police collecting toys for domestic violence shelter They are not going to make it on the cops show doing that but at least the toys don't shoot back and they go home safe at night!

Continue reading "Can any good thing come out of Chicago?"