The United Nations — under a new leader who personally oversaw the relocation of millions of Muslim refugees into the U.S., Canada and Europe — is doubling down on its "anti-Islamophobia" campaign against the West.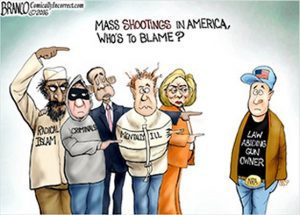 U.N. Secretary General Antonio Guterres, a Portuguese socialist who headed the U.N's refugee agency before being promoted to secretary general in January, traveled to Saudi Arabia this week where he sat with Saudi royals and cited "Islamophobia" as the reason for increasing terrorism around the world.
"One of the things that fuel terrorism is the expression in some parts of the world of Islamophobic feelings and Islamophobic policies and Islamophobic hate speeches," Guterres said at a joint news conference with Saudi Foreign Minister Adel al-Jubeir.
Echoing the comments of Hillary Clinton in her 2016 presidential campaign, Guterres said Islamophobia actually helps the Islamic State or ISIS to attract new recruits.
But the way others see it, Guterres just gave a free pass to Islamic extremists to commit acts of terror throughout the world.
It's a lot like blaming the victim, says Phillip Haney, an Islam specialist who worked for more than a decade at Homeland Security screening immigrants from Africa and the Middle East.
"So Mr. Guterres is telling you that Islamophobia is such a great crime that you will be killed for it and terrorists will rise up because of this and it will be your fault," Haney told WND.
"Why? Because you are an Islamophobe. It's your fault that they're killing you," he said. "What's he saying if that's not what he's saying?"