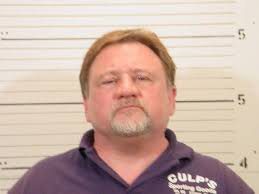 Communist Bernie Sanders supporter James Hodgkinson opened fire during a Republican early-morning practice ahead of a charity baseball game.  Reports state he asked if they were Republicans or Democrats.

Hodgkinson followed numerous Communist/Socialist left-leaning news sites, including Raw Story and Terrorist groups on Facebook. He frequently signed online petitions that he then shared on social media.  He was a Rachel Maddow Super Fan
'It's Time To Destroy Trump & Co'
Bernie Sanders Supporter goes on Rampage
Opens fire at congressional baseball practice
Crazed Democrat belonged to Anti-GOP Groups
Communist Democratic Twitter Cult Members Celebrate
15 Times Celebrities Envisioned Violence Against Trump and the GOP
Tim Kaine and Loretta Lynch Called for Blood and Death in the Streets
Gunman was an Anti-Trump Leftist – 66 year old called Trump a traitor and vowed to destroy him
Leftist Gunman Shoots Republican Congressman in Media-Inspired Terror Attack – Attacker deliberately targeted Republicans
Leftists Blame Guns, Not Themselves For GOP Shooting – But leftists push violence against Trump
Hate Provoking U.S. Media Guilty of Inciting Shooting of Congressional Republicans in Virginia While Liberals Celebrate the Attempted Massacre
Rand Paul: Armed Capitol Police Prevented A Massacre
Senator was at the baseball practice and credits police with saving his and many other lives
Steve Watson | Infowars.com – Following the barbaric shooting aimed at Republicans this morning in Alexandria, Virginia, Senator Rand Paul, who was at the scene, praised Capitol Police for preventing hundreds of deaths by promptly responding and engaging the gunman, whom it appears was an unhinged leftist.
Paul said that the quick response of officers on the scene at the Congressional baseball practice prevented a serious incident from turning into an all out "massacre."
Witness Sen. @RandPaul: "Nobody would have survived … it would have been a massacre" if not for the Capitol Police https://t.co/eJmDQivPff

— New Day (@NewDay) June 14, 2017
"I can tell you, that I think with absolute certainty, nobody would have survived without the Capitol Hill Police." Paul told CNN.
"They saved everybody's life. Incredibly brave and deserve everyone's praise, because, with this guy, who knows what his — how heavily armed he was, but nobody else had a weapon." Paul added.
"So, he was just killing everyone — he would have. … They deserve our gratitude for saving — it would have been a massacre without them." the Senator urged.
Paul, who managed to get behind a tree, said he was in the batting cage when the carnage unfolded, describing it as "a killing field".
Describing the scene, the Senator said that Rep. Steve Scalise, the third-ranking Republican in GOP leadership, was "shot but moving, and he's trying to drag himself through the dirt out into the outfield."
Breaking: Senator Rand Paul describes shooting scene https://t.co/wMTL3i1OPG

— MSNBC (@MSNBC) June 14, 2017
"If Scalise wouldn't have been on the team — unfortunately he was hit and I hope he does well — but also by him being there it probably saved everybody else's life because if you don't have a leadership person there, there would have been so security there," Paul said.
Paul said that he also witnessed further shots hitting the ground, aimed at aides who were trying to lay low in right field.
"They're trying to make a difficult decision, 'Do we lay here, stay low and hope he doesn't hit us?' … or does the shooter just advance and come closer and shoot you. So you have to make a decision at some point whether to stay or run," Paul said.
Paul said he couldn't get a visual on the gunman from where he was, but noted that he believes the shooter was reloading and firing off rounds from what sounded like an AR-15.
The Senator told Fox news that he and others at the scene were like "sitting ducks".
---
If you go to the store to buy Meat, don't run to the Milk section or the Junk Food aisle looking for it!!
The Meat Section is the
True Gospel of Jesus Christ
.
The Milk Section is likened to those who will not preach on sin and
Hell
, just a feel good message, the Social gospel.
The Junk Food Isle is the outright false doctrine AKA the prosperity gospel, name it and claim it, the Hebraic Roots movement and other false teachings!!
Feasting on just Milk and Junk will eventually cause you great harm, you can count on it!!
---
If you appreciate what this Ministry is doing to Expose the Fake Christians, Satanists, Witches, Communist/Socialist Democrats, R.I.N.O Republicans and the assault on our Conservative, True Christian values,
please consider a small donation
to help us continue and expand. This Ministry is not only under attack by the Enemy, we are now under attack from supposed Christians also. It is what
Tom Horn calls 'Blood on the Altar"
!