Mitch McConnell PAC Floods Alabama with More False Ads Attacking Roy Moore, President Trump's Agenda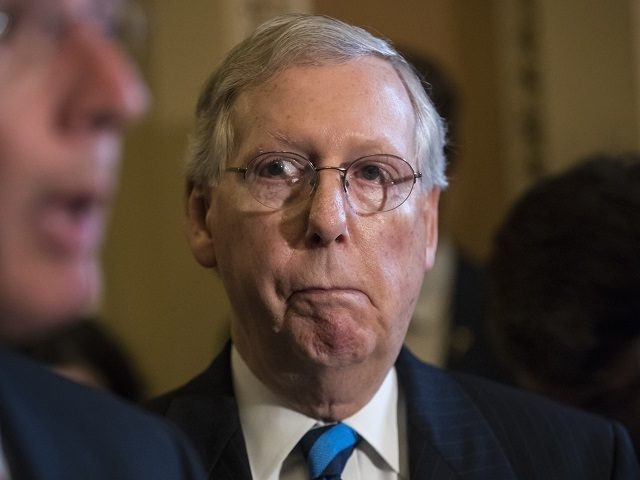 Breitbart News – MONTGOMERY, Alabama — Senate Leadership Fund, a PAC affiliated with Senate Majority Leader Mitch McConnell backing Luther Strange, is flooding the state of Alabama here with more false attack ads against conservative Judge Roy Moore that hurt President Donald Trump's agenda.
The attack ads—which have been proven demonstrably false by not just Breitbart News but also PolitiFact—falsely claim that Judge Roy Moore does not support President Trump's border wall.
After Breitbart News and PolitiFact demonstrated that the first ad that Senate Leadership Fund did on this was untrue, Senate Leadership Fund came back with two more separate ads that also are untrue—and use the same quotes out of context to attack Moore.
"The ad uses video selectively," PolitiFact wrote, rating the ad "mostly false." Read more here.
Trump is supporting Luther Strange….., Why, when he is a Swamp Creature supported by the top Swamp Creatures?