There are STILL a lot of undesirables lurking the halls at the Communist News Network, CNN (see below). More of the same infest all of the major news outlets,  (who are CIA Spooks in my opinion), that need to be outed and sent on their way into the wilderness!  Expose these no good traitorous bastards as much as possible. The only way to make a cockroach flee is to shine the light on it!
Very Fake News: CNN Chief Jeff Zucker takes Reins of Investigation into Retracted Russia Conspiracy Story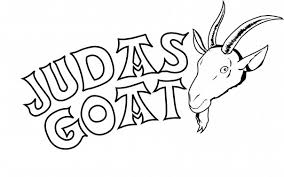 The "very fake news" scandal that is engulfing CNN inside and outside the left-wing network now reaches its highest levels as even CNN president Jeff Zucker is personally involved in the internal investigation into a now-retracted hit piece, sources inside CNN with direct knowledge confirmed to Breitbart News.
Meanwhile, Senate Democrats find themselves on the hot seat as insiders point to leftist staff for members like Sens. Elizabeth Warren (D-MA) and Kamala Harris (D-CA) as being responsible for the thinly-sourced hit piece. Staff for Harris deny any involvement, but Warren staff have not responded.
These new revelations come on the heels of a BuzzFeed News report citing internal sources at CNN calling the decision to print the "very fake news" hit piece on President Donald Trump and his associates that inaccurately alleged they were under Senate and Treasury investigation—a piece a Breitbart News investigation forced CNN to retract—a "massive, massive fuck up." BuzzFeed's Jon Passantino reported that CNN sources told him that Zucker is "directly involved" in the matter now, as is the head of HR at CNN, and that "people will be disciplined." See the rest at Breitbart News
Meanwhile………
Three CNN journalists HACKS resign FIRED over retracted Trump-Russia story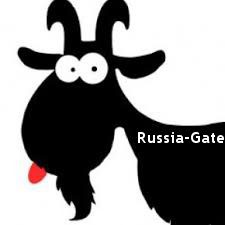 Three journalists Trump Haters from CNN's investigative unit are leaving the network after the retraction of their June 22 story connecting an ally of President Trump to a Russian investment fund.
The story, citing an anonymous source, said Senate investigators were examining a meeting between Wall Street financier Anthony Scaramucci and an executive for the Russian Direct Investment Fund. The $10-billion fund makes direct investments in Russian companies.
Scaramucci, who founded hedge fund specialist SkyBridge Capital, served on Trump's transition team.
The retracted story appeared on CNN's website and did not air on television.
CNN removed the story and all connecting links to it late Friday, saying the story did not meet its editorial standards. CNN also issued an apology to Scaramucci, who accepted it with a tweet on Saturday. "Everyone makes mistakes," he wrote. "Moving on."
Read the rest at another Fake news pusher the LA Times
Who are they all collaborating with?
Fusion GPS: A group of Communist Democrats behind the spread of Fake Russian Collusion Info!
Project Veritas Undercover Investigation: CNN Producer Admits Network Hyping 'Mostly Bullsh*t' Trump-Russia Scandal for 'Ratings'
James O'Keefe's Project Veritas has struck again: This time, a senior CNN producer was caught on camera by one of O'Keefe's investigators admitting that the network's relentless bashing of President Donald Trump with the Russia scandal lacks proof.
"Could be bullshit. I mean, it's mostly bullshit right now," the CNN producer, John Bonifield, said in a video O'Keefe's Project Veritas released on Tuesday, when asked about his thoughts on the Russia investigation. "Like, we don't have any giant proof. Then they say, well there's still an investigation going on. And you're like, yeah, I don't know. If they were finding something we would know about it. The way these leaks happen, they would leak it. They'd leak. If it was something really good, it would leak…. The leaks keep leaking and there's so many great leaks, and it's amazing. I just refuse to believe that if they had something really good like that that wouldn't leak because we've been getting all these other leaks. So, I just feel like they don't really have it but they want to keep digging. And so I think the president is probably right to say, like, look you are witch hunting me. You have no smoking gun. You have no real proof."
WATCH: PROJECT VERITAS VIDEO INVESTIGATION OF CNN:
The video also shows Bonifield admitting that he has not seen evidence that Trump has committed any crimes.
"I haven't seen any good evidence to show the president committed a crime," Bonifield says in the video.
Read the rest at Breitbart news.
---
If you go to the store to buy Meat, don't run to the Milk section or the Junk Food aisle looking for it!!
The Meat Section is the
True Gospel of Jesus Christ
.
The Milk Section is likened to those who will not preach on sin and
Hell
, just a feel good message, the Social gospel.
The Junk Food Isle is the outright false doctrine AKA the prosperity gospel, name it and claim it, the Hebraic Roots movement and other false teachings!!
Feasting on just Milk and Junk will eventually cause you great harm, you can count on it!!
---
If you appreciate what this Ministry is doing to Expose the Fake Christians, Satanists, Witches, Communist/Socialist Democrats, R.I.N.O Republicans and the assault on our Conservative, True Christian values,
please consider a small donation
to help us continue and expand. This Ministry is not only under attack by the Enemy, we are now under attack from supposed Christians also. It is what
Tom Horn calls 'Blood on the Altar"
!