The White Nationalist, Nazi Republican, Trump Supporter who wrote "die Jew rats we are here," "Jews better be ready," and "Hitler." in Synagogue has been identified, arrested and charged with a hate crime!
Oh wait! This is NOT a white trump supporter! He just happens to be a Queer Black Man and an Obama groupie!!! Imagine my and millions of others Shock!

How come I have not seen this in the National News? Could it be that it does not fit the Hate Whitey Narrative that the Communists are pushing? Maybe, just maybe, ole Homosexual Dapper Don Lemon has something to do with it!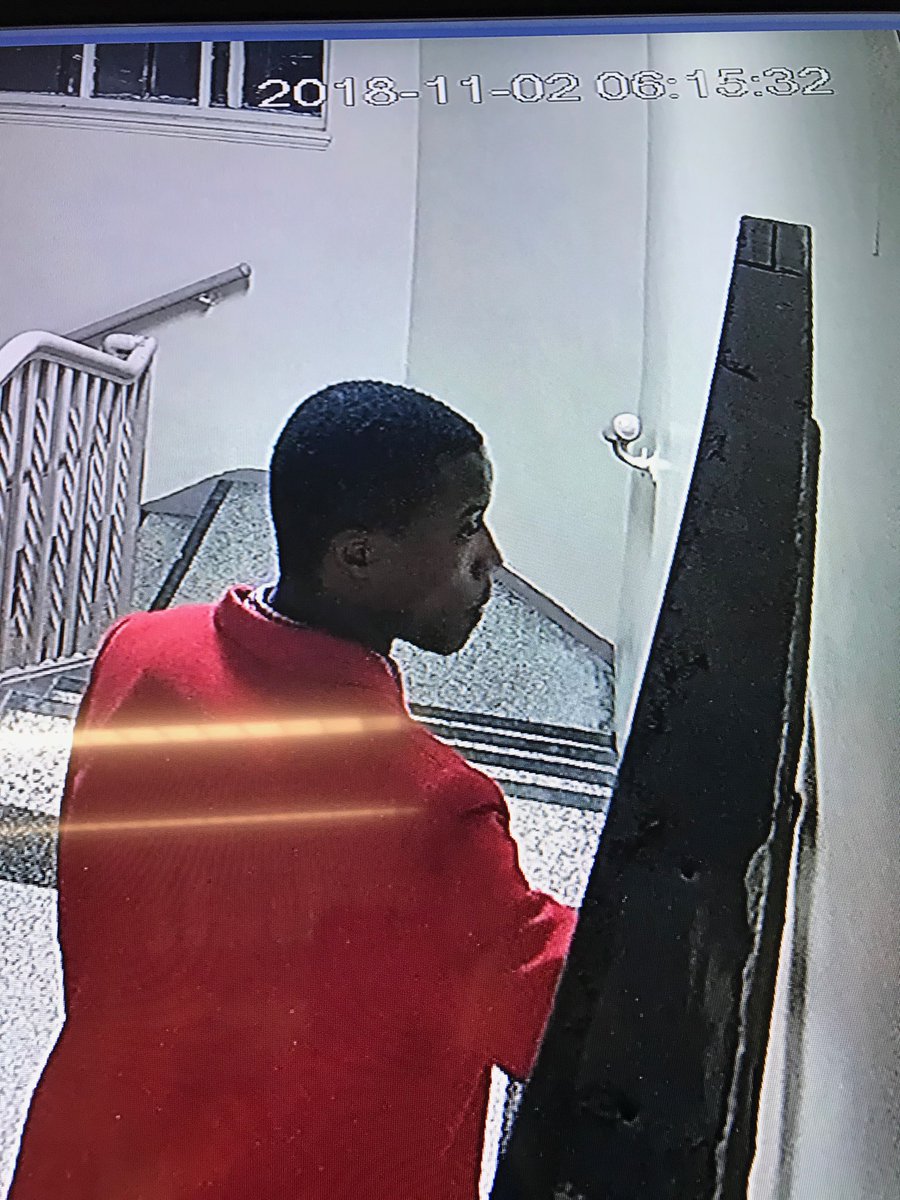 Our Hate Crime Task Force is seeking to identify this individual. On 11/01 at approx. 6:00 pm, after having entered the Union Temple located at 17 Eastern Parkway, he is seen on video writing Anti-Semitic graffiti on the walls on multiple floors. ☎️ #800577TIPS #CrownHeights pic.twitter.com/KI25QkiQBw

— NYPD 77th Precinct (@NYPD77Pct) November 2, 2018
NYPD officials say the suspect entered Brooklyn's Union Temple around 8:30 p.m. Thursday night and used a black marker to deface three different locations with the messages, "die Jew rats we are here," "Jews better be ready," and "Hitler."
NY Governor Cuomo releasing the following statement
"I am disgusted by the discovery of anti-Semitic graffiti at a house of worship in Brooklyn. At a time when the nation is still reeling from the attack at the Tree of Life synagogue in Pittsburgh, New Yorkers stand united with the Jewish community and against hate in all its forms.

"In New York, we have zero tolerance for discrimination in our laws or in our spirit. I have directed the State's Hate Crimes Task Force to investigate this hideous act and hold those responsible accountable to the full extent of the law.

"As Governor, I am also doing everything in my power to ensure our religious institutions are free from violence and intolerance. This week, we announced the launch of an additional $10 million grant program to help protect New York's non-public schools and cultural centers, including religious-based institutions.

"The disgusting rhetoric and heinous violence in this nation has reached a fever pitch and is ripping at the fabric of America, and it must stop. In New York, we have forged community through chords of commonality and we will always stand together against hate and discrimination.

"Coming at a time when Jewish New Yorkers are feeling a profound sense of loss and sadness because of what happened at the Pittsburgh Tree of Life synagogue and all those who were killed there because of their faith."
local CBS station confirms a man is in custody for the 'hate crime'.
26-year-old James Polite, of Brooklyn, allegedly wrote the graffiti, according to police.

The suspect also drew a picture of the Puerto Rican flag and wrote "Free P.R."

Additionally, sources tell CBS2, Polite could be behind a series of fires at other shuls and yeshivas in the area. He was charged with criminal mischief, hate crime, and making graffiti in connection to the messages scrawled at Union Temple.
Hey @BarackObama,

Is this the same guy that volunteered for you during your campaign? https://t.co/hOG0dO5xhc pic.twitter.com/XSMXwrl1X4

— Ryan Saavedra (@RealSaavedra) November 3, 2018
H/T excerpted from Hal Turner
James Polite spent much of his childhood in foster care.

In 2008, at a gay pride rally for Mr. Obama, Mr. Polite met Christine C. Quinn, then the City Council speaker.

He interned with Ms. Quinn, a Manhattan Democrat, for several years, working on initiatives to combat hate crime, sexual assault and domestic violence.
Update: This is CNN!
Daily Wire – CNN failed to report key details on Saturday about the man who allegedly vandalized a New York City synagogue with anti-Semitic messages, leaving out his ties to Democratic leaders and his work on combating hate crimes.
"And a Brooklyn man has been arrested and charged with a hate crime for anti-Semitic messages found in a New York synagogue on Thursday," CNN's Fredricka Whitfield said. "James Polite is also charged with criminal mischief and making graffiti."
"Police say the messages were on four floors of the Union Temple Of Brooklyn," Whitfield continued. "Mayor Bill de Blasio calls the incident deeply disturbing to all New Yorkers."
Whitfield failed to report that Polite was a Democratic activist, volunteered for former President Barack Obama's presidential campaign, and previously worked to combat hate crimes. Read the rest at the Daily Wire

---
If you go to the store to buy Meat, don't run to the Milk section or the Junk Food aisle looking for it!!
The Meat Section is the
True Gospel of Jesus Christ
.
The Milk Section is likened to those who will not preach on sin and
Hell
, just a feel good message, the Social gospel.
The Junk Food Isle is the outright false doctrine AKA the prosperity gospel, name it and claim it, the Hebraic Roots movement and other false teachings!!
Feasting on just Milk and Junk will eventually cause you great harm, you can count on it!!
---
If you appreciate what this Ministry is doing to Expose the Fake Christians, Satanists, Witches, Communist/Socialist Democrats, R.I.N.O Republicans and the assault on our Conservative, True Christian values,
please consider a small donation
to help us continue and expand. This Ministry is not only under attack by the Enemy, we are now under attack from supposed Christians also. It is what
Tom Horn calls 'Blood on the Altar"
!