Headline: Scientists have discovered how to find your Bad Memories and DELETE Them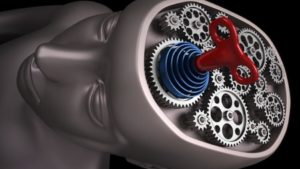 If they can DELETE them, they can also plant false ones or make you a Manchurian Candidate! Sirhan Sirhan  was such a person! Ever see the Movie Total Recall?  DARPA and other Shadow Agencies have been experimenting on the human population for decades. They prep us by feeding Hollywood writers with story lines and movie scripts like Total recall. The agenda is to get us used to the idea and the technology they want to inflict us with! The big push right now seems to be Zombies, Vampires, and Robots!
1st Peter 1:13 "Wherefore gird up the loins of your mind, be sober, and hope to the end for the grace that is to be brought unto you at the revelation of Jesus Christ;"
The Mind Control stuff is really Old News. It is a prelude to the ultimate goal: DARPA: We're Moving to Merge Humans and Machines. The diabolical plan is being brought to light by Steve Quayle, Tom Horn and others as they report on this extensively.