I am sure the money and worm trail will lead back to George Soros, John Podesta and other Worms in the Clinton Criminal Cabal! Probably CIA Scum also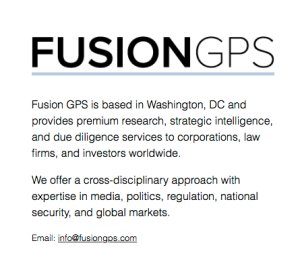 NY Post – A secretive Washington firm that commissioned the dubious intelligence dossier on Donald Trump is stonewalling congressional investigators trying to learn more about its connections to the Democratic Party.
The Senate Judiciary Committee earlier this month threatened to subpoena the firm, Fusion GPS, after it refused to answer questions and provide records to the panel identifying who financed the error-ridden dossier, which was circulated during the election and has sparked much of the Russia scandal now engulfing the White House.