Protesters to Black Magic Voodoo Queen Hillary Clinton: "We Hate Her"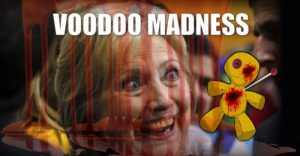 Connecticut – Conservative activist and Rebel Media reporter, Laura Loomer showed up to a Costco in Brookfield Saturday because failed presidential candidate and serial whiner Hillary Clinton was there to sign 1,000 copies of her memoir 'What Happened'.
Instead of residing in the White House as the ruler of the free world, Hillary is sitting next to gallons of milk signing books about her failed presidential campaign.
Police told Laura Loomer that Secret Service told them not to let her into Costco. Loomer recently trolled Hillary at her book signing at Union Square in New York. She asked Hillary 'what happened to your 33,000 emails?' before Secret Service told her to leave.
Just showed up to @Costco for @HillaryClinton book signing
and when I arrived police said @SecretService told them not to let me in.

— Laura Loomer (@LauraLoomer) September 16, 2017
Could've been in the @WhiteHouse , but now @HillaryClinton is signing copies of her fiction book next to gallons of milk. 💁 #WhatHappened pic.twitter.com/Qdg276pSmL

— Laura Loomer (@LauraLoomer) September 16, 2017
A Costco employee told Loomer that a lot of people cancelled their memberships because Hillary was allowed to sign books there. 'We hate her'.
A @Costco employee just told me "IDK why they even let her come. They said a lot of people have canceled their memberships. We hate her." https://t.co/c7t8TpF39o

— Laura Loomer (@LauraLoomer) September 16, 2017
Protesters holding up signs outside of Costco screamed 'Hillary for prison!'
Oh and she is working on a new book!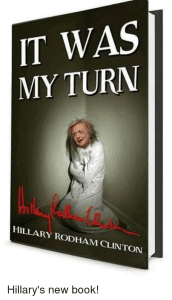 ---
If you appreciate the what this Ministry is doing to fight the Fake Christians, Satanists, Witches, Communist/Socialist Democrats, RINO Republicans and the assault on our Conservative, True Christian values, please consider a small donation to help us continue and expand. This Ministry is not only under attack by the Secular Scum, we are now under attack from supposed Christians also. It is what Tom Horn calls 'Blood on the Altar"!