"The reality is… every place that I went, every person that I spoke to, I asked this question to them, and without hesitation, they said, there are no moderate rebels. Who are these moderate rebels that people keep speaking of?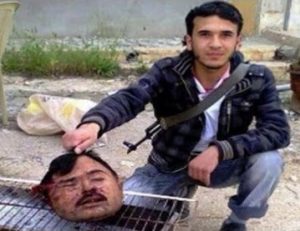 Washington, D.C. – Congresswoman Tulsi Gabbard made damning statements about the U.S. role in Syria in a CNN interview — noting that "there are no moderate rebels" — after a secret four-day fact-finding mission to Syria in which she met with everyday Syrians, and eventually met with President Bashar al-Assad.
"I wanted to see if there was in some small way, a way that I could express the love and the aloha and the care that the American people have for the people of Syria, and to see firsthand what was happening there, to see that situation there," Gabbard told CNN's Jake Tapper on Wednesday.